Eylure London Set of 3 The Lash Edit - Paris Re-Usable False Eye Lashes
13832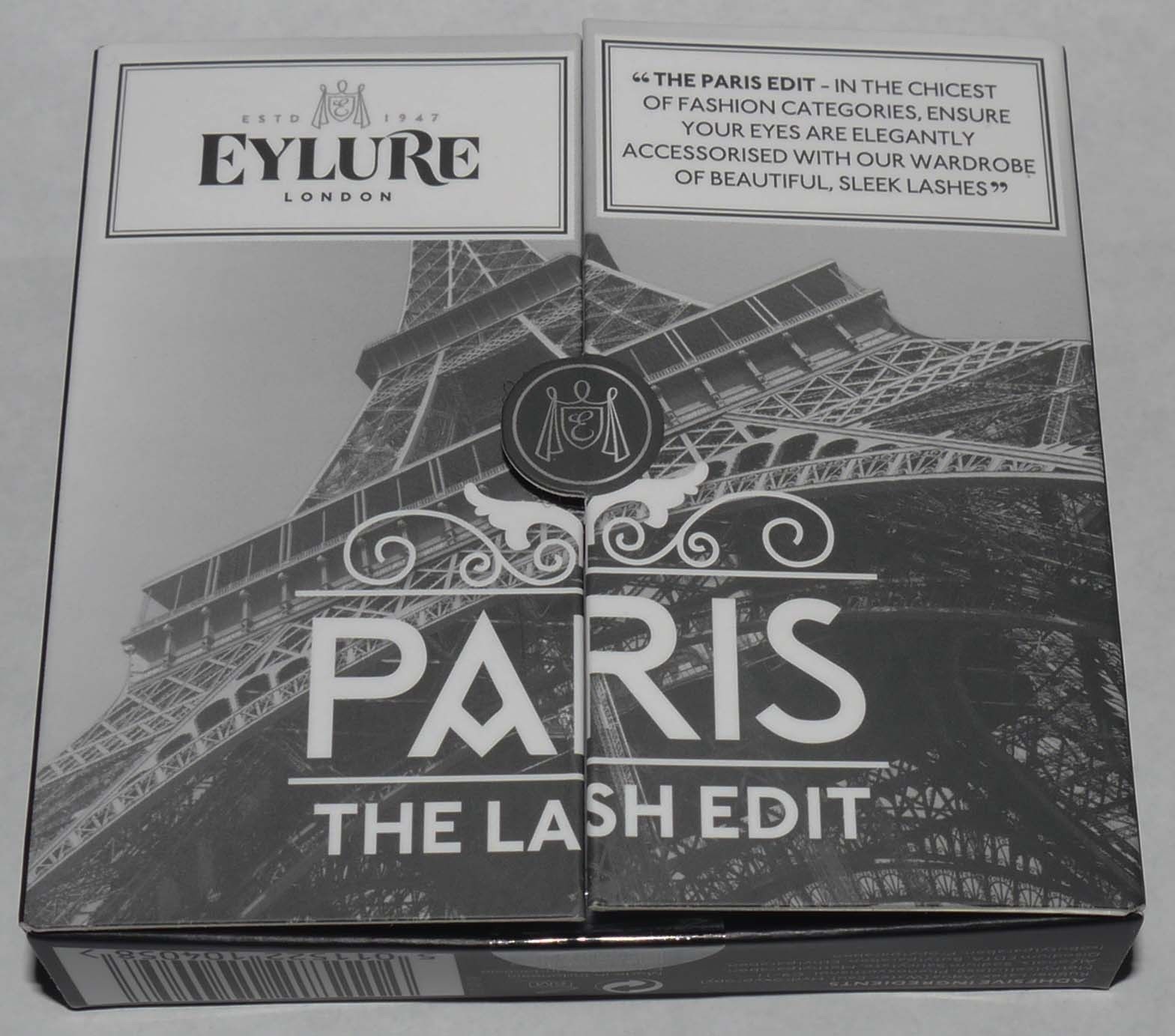 Eylure London Set of 3 The Lash Edit - Paris Re-Usable False Eye Lashes
Eylure The Lash Edit (Lash Wardrobe) Paris Set.
Set of three, London-inspired false lashes
Includes lash glue
Comes with application and care instructions
Alter your looks and ensure your eyes are elegantly accessorized in the chicest fashion capitals of them all.
This edit is all about Paris. Perhaps seek decadence at Versailles with Volume No.083? Or enjoy a rooftop view of Paris on a romantic evening while fluttering Volume No.101.
Then make a rendezvous in Montmartre or for an Artistic encounter while demurely wearing Volume No.100.
How to Apply:
1) Lift the lashes from the tray with tweezers, applicator or your fingers (if they are glued across the lash, then ease them away from the half-moon using your thumbs in a downward motion, please do not pick off from the ends.
2) Measure against your eye and if they are too long then, using sharp nail scissors, snip off a small section at a time until they are perfect.
3) Apply a thin line of the Eylure Lashfix glue to the lash band. Wait about 20-30 seconds until it becomes tacky before applying (this is where most applications can go awry).
4) Apply with tweezers, applicator or your fingers (whichever feels natural to you). We believe a tweezers/applicator will give you a more precise placement. Place from the middle of the eye first then adjust the edges so they follow your natural lash line.
5) Press and hold for a few seconds.
Remove:
1) Hold lash at outside edge and gently peel off - it won't hurt.
2) Always remove them before you go to sleep.
To Reuse:
Remove used glue with fingers or tweezers from the lash band and then store back on tray.
Ingredient: (glue)
Rubber Latex, Aqua, Butyl Acrylate/Ethylhexyl Methacrylate Copolymer, Cellulose Gum, Methyl Methacrylate Crosspolymer, Laureth-50, Ammonium Hydroxide, Methylparaben.
Application Tips:
Different lash styles come in one length but eyes don't! The key is to measure the lash band against the eye and then trim at the end to ensure that it's right size for your eye. For graduated lashes that vary in length from the inner to outer corner, we recommend trimming from the shorter (inner) edge..
Condition:New
Type:False Eyelash Set
UPC:5011522104058