The Vintage Cosmetic Company BETTY Re-Usable False Eye Lashes
14820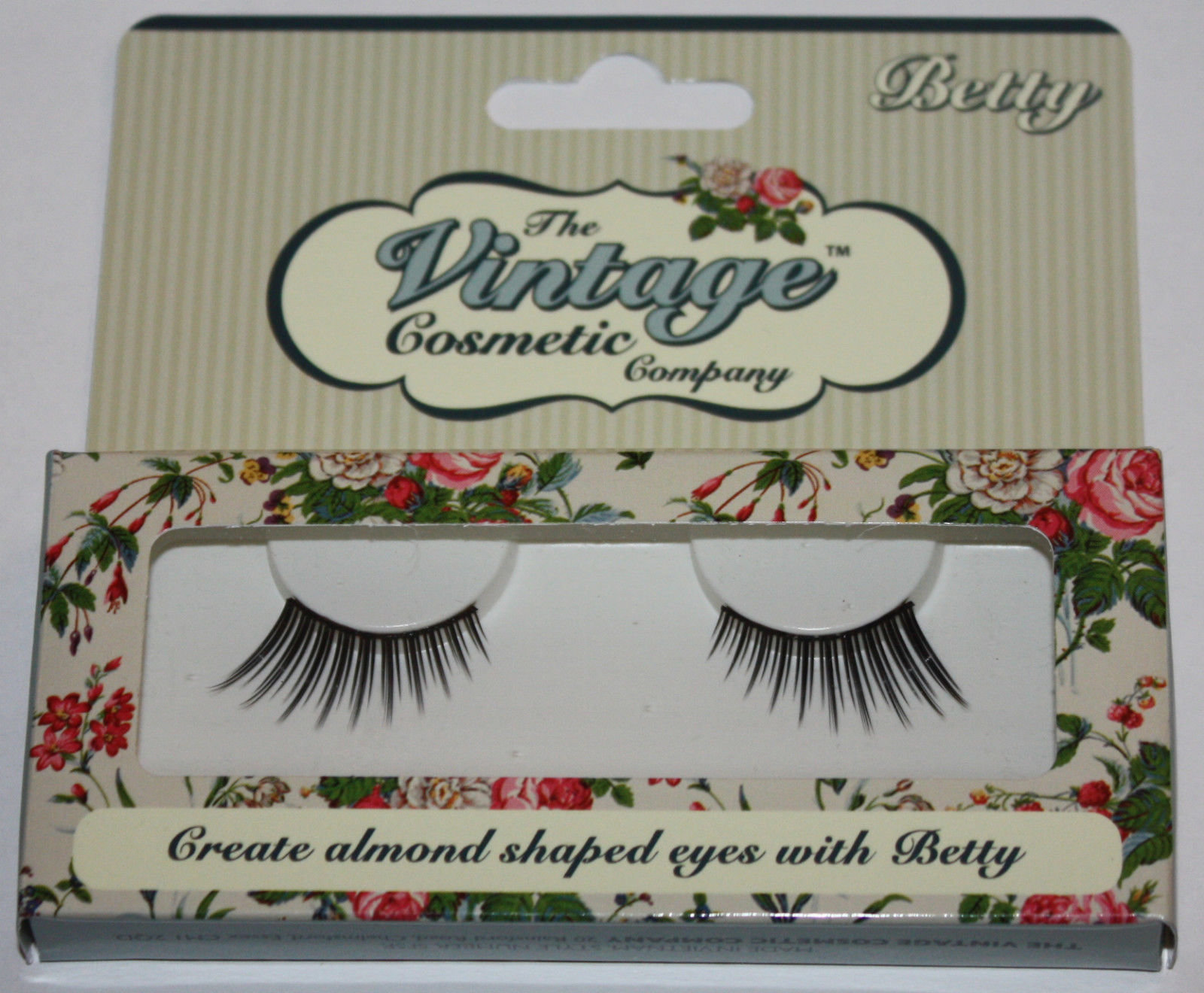 The Vintage Cosmetic Company Betty Re-Usable False Eye Lashes
Betty Says… "Dress those Betty's!
If applying eyeliner try to follow the contour of the eyelids. This is nature's road map! When creating almond shaped eyes you can always get away with a heavier smoky look on larger round eyes but stick to lighter hues and thinner lines for peeper's on the small side!"
*Natural enough to be worn during the day or at night to give more definition to your evening make up look.
*Easy to apply they can be used again and again.
*Suitable for contact lens wearers.
*Adhesive included..
Brand:
The Vintage Cosmetic Company
Condition:New
Shade:Black
Features:Reusable
Length:tapered