The Vintage Cosmetic Company GRACIE Re-Usable False Eye Lashes
12391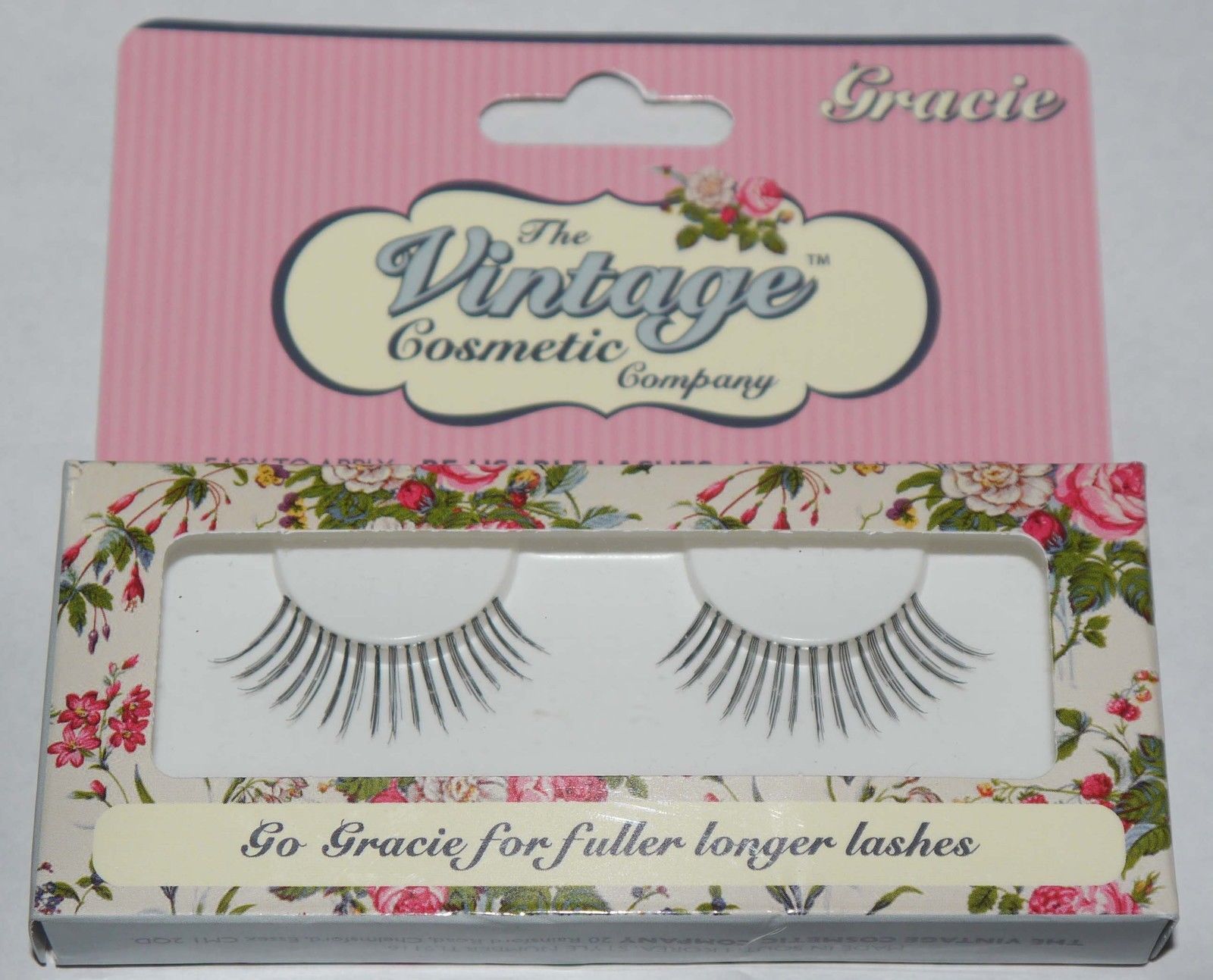 The Vintage Cosmetic Company GRACIE Re-Usable False Eye Lashes
Go gracie for fuller longer lashes
If it's length you are looking for then look no further than these Gracie False Eyelashes. The lightweight Gracie's extend and enhance your natural lashes and look fabulous, taking you from day to night.
For the night-time, add drama to your eyes by using a dark shadow in the outer corners and a light shimmer in the middle and inner corners, using The Vintage Cosmetic Company's Shadow brush. Blend, blend, blend and add a flick of mascara. Et Voila, you're ready to go!
The Vintage Cosmetic Company's Gracie synthetic lashes are re-usable but remember to take all of your eye make-up off before bed to avoid messy pillows! Store your lashes safely back in their tray until your next trip out with Gracie. Also suitable for contact lenses wearers. If you wear glasses these may be too long for you.
Tip:To make putting these lashes on easier ensure you measure against your eye first and trim to fit. This will make it much easier to apply and also make them feel much lighter to wear.
Brand:
The Vintage Cosmetic Company
Condition:New
Shade:Black
Length:Long
Type:False Eyelash Set
UPC:5060284310009