IONIKA YELLOW TRIBAL CIRCLES Rhinestone Embellished Large Paddle Hair Brush
01209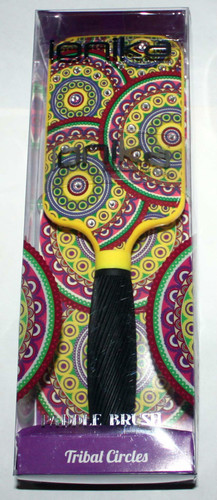 Ionika Professional Hair Styling YELLOW TRIBAL CIRCLES paddle brush
The paddle brush, which is flat and wide, is best for brushing out long hair and for creating straight, smooth styles.
~ soft rubber air cushion
~ ball-tipped nylon pins
~ staggered pin pattern
~ ergonomic design
~ textured non-slip handle
~ resistant to heat and chemicals
~ cushion dimensions 12 cm. x 8.2 cm.
Condition:New
Type:Paddle Brush
Manufactured in:China