McDavid Protection Level 1 Thermal Neoprene Calf/Shin Sleeve 441R -Small
08597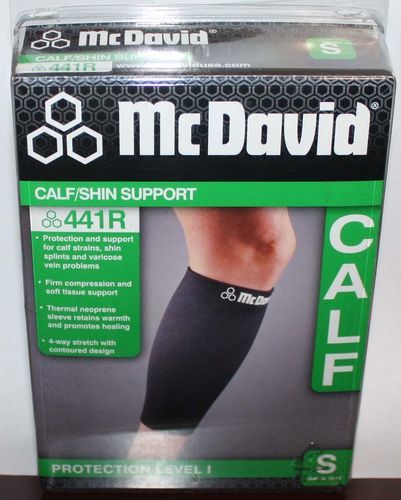 McDavid Protection Level 1 Thermal Neoprene Calf/Shin Sleeve 441R
Size: Small
This support is contoured with 4-way stretch for optimal fit and performance. Long thermal neoprene sleeve with nylon facings on both sides. Reversible colors. Heavy duty outside for durability.
protection and support for calf strains, shin splints and varicose vein problems
firm compression and soft tissue support
thermal neoprene sleeve retains warmth and promotes healing
4 way stretch with contoured design
measure around mid-calf: size small - 12"-14"
Condition:New with tags
Size:Small
Color:Black
Type:Compression Sleeve