Argan Magic Vitamin Elixir Antioxidant Face & Neck Skin Refresher 1 oz
06998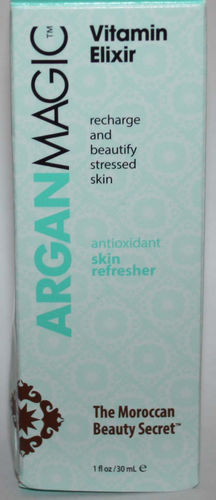 Argan Magic Vitamin Elixir Antioxidant Face & Neck Skin Refresher 1 oz
Moroccan Beauty Secrets

Benefits:
Argan Oil enriched antioxidant serum
Use in place of or under moisturizer
Surge of instant energy for skin
Infuses a soft, healthy glow that lasts all day
Paraben-free
Applied to facial skin, it's instantly absorbed, leaving a silky feel and improved texture. Contains Argan Oil which is rich in proteins to help protect skin's elasticity. Can also be applied before bedtime - which is the ideal time for skin regeneration.
Can be used on all skin types.
Brand:
Argan Magic * Jocottt Brands
Condition:New
Skin Type::All
Target Area::Face
UPC:605923480047