Vichy Idealia Life Serum 1.01 oz
10854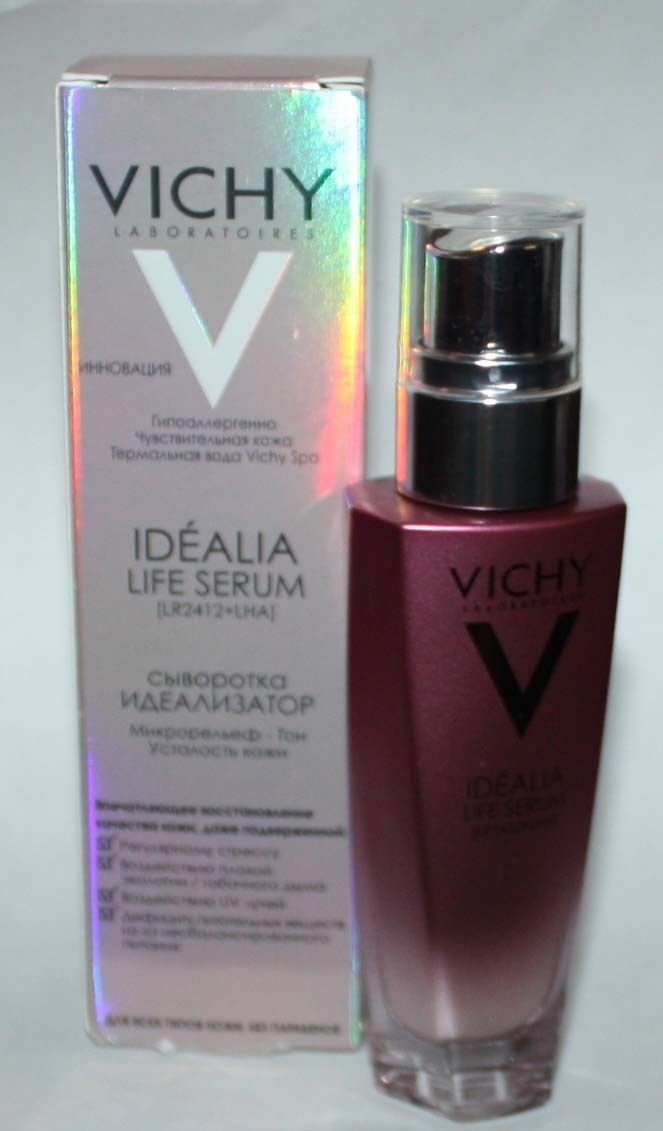 Vichy Idealia Life Serum 1.01 oz
Featuring Vichy's first behavioral molecule association, LR2412 + LHA. Inspired by the skin's natural rejuvenation process, LR2412 accelerates skin's repair and boosts its resistance to external aggressors. Micro-exfoliating LHA helps to stimulate renewal and reduce the appearance of surface pigmentation. Paraben-free.
Transform your skin quality in just 8 days--no matter what you're up against. Refines skin texture, visibly reduces the appearance of pores, and illuminates complexion for more youthful-looking skin.
Lightweight, hydrating texture melts easily into skin. Golden and pink micro-pearls instantly illuminate skin.
Fragrance-free. Allergy-tested. Formulated for sensitive skin. Tested under dermatological control.
Condition:New
Expiration:04/2017-06/2017
Skin Type::Dry Skin
Target Area::Face
Formulation:Serum
UPC:Vichy