Victoria's Secret Sexy Little Things Thong & Bling/Lace No Peeking Sleep Mask
09336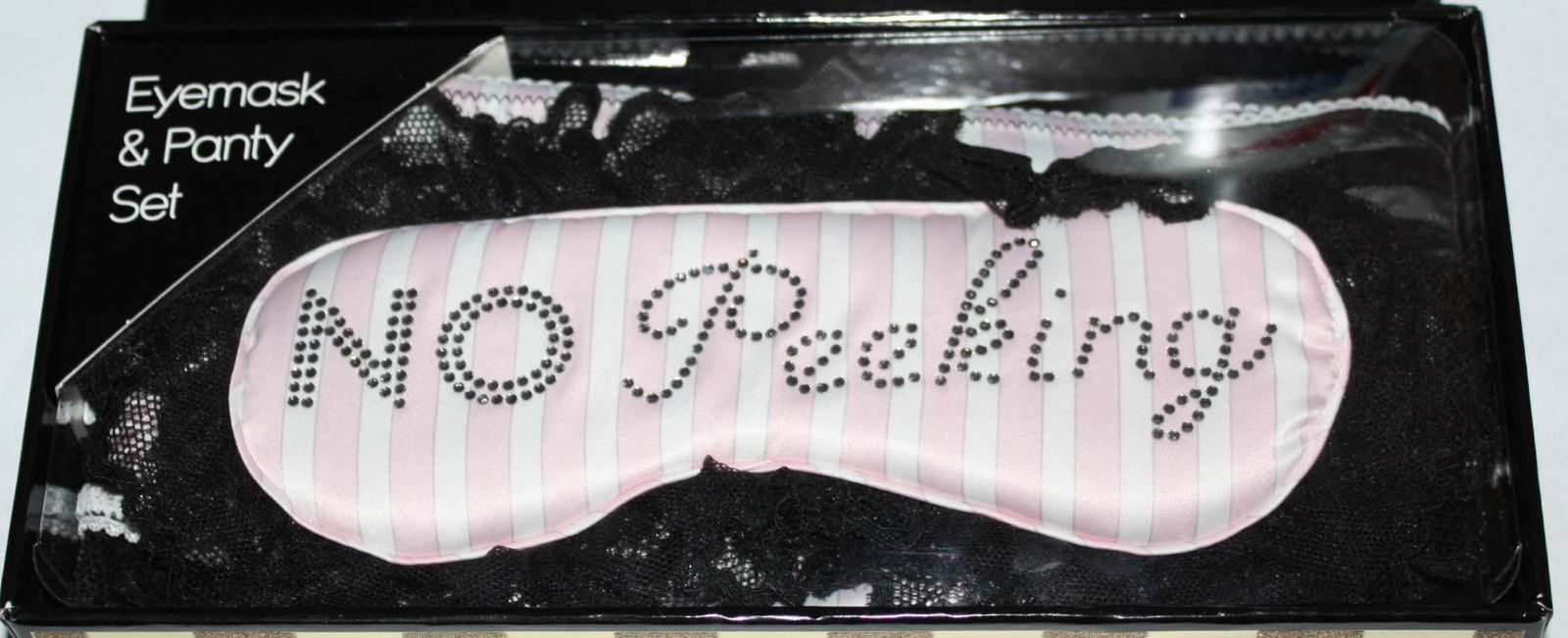 Sexy Little Things Thong & No Peeking Sleep Mask
Select size before purchasing

Set Includes:
A super cute pink and white striped thong with black mesh and tiered ruffles. Features a cute bow at front of waist.
A matching satin sleep mask embellished with rhinestones saying "NO PEEKING" Strap stretches for comfort.
Polyester Blend.

Comes in a gold/gold glittered striped gift box.
Nylon/Polyester/Elastane Blend

Sizes:
Small: Hips: 36 ½-37 ½"
Medium: Hips: 38 ½-39 ½" S
Large: Hips: 41-42 ½"
Condition:New with tags
Style:Thongs
Material:Lace
Size Type:Regular