Nike 2.0 Dri-Fit Double-Wide Two-Tone Wristbands White/Volt/Black Swoosh
11483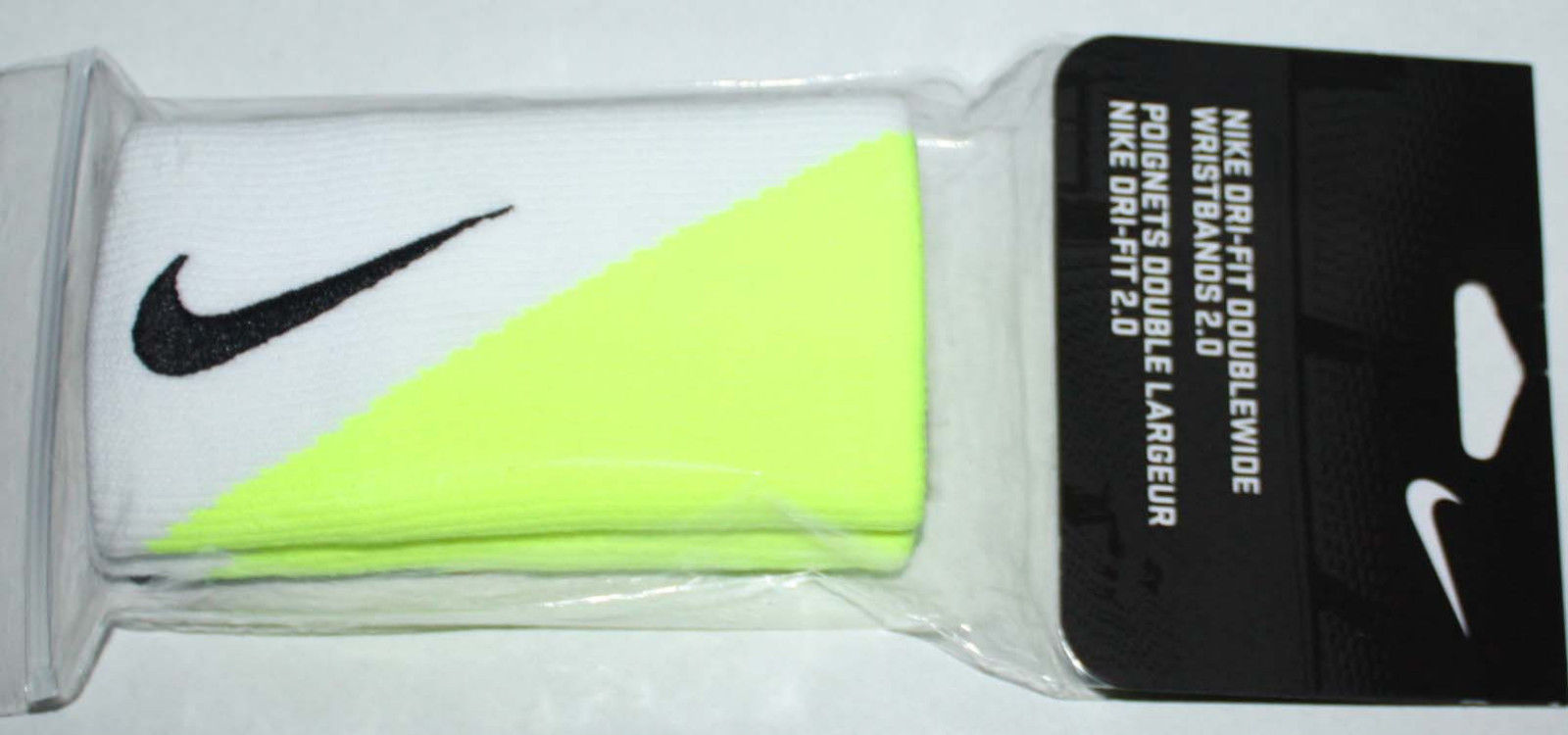 Nike 2.0 Dri-Fit Double-Wide Two-Tone Wristbands
Color: White & Volt with Black Swoosh
Size: One size fits most

Play and look like the pros with the Nike Double Wide Wristbands. The bands will keep you comfortable during any game or physical activity. A knitted construction and embroidered Swoosh logo adds flare and intensity to your look. Made from moisture wicking Dri-FIT materials, these sweatbands will keep you cool when the game gets hot. Show off your style and support your favorite players with the Nike Wristbands.

Details:

Embroidered Nike logo
Ideal for all athletic and physical activities
Made with moisture wicking Dri-FIT fabric
Micro stripe knitted construction adds flare
Materials: 95% Nylon, 4% Rubber, 1% Spandex
Machine washable
Condition:New with tags
Size:One size fits most
Color:White & Volt with Black Swoosh
Material:95% nylon, 6% rubber, 1% spandex.